Expand Your Expertise: Unlocking The Power Of Exercise Science CEUs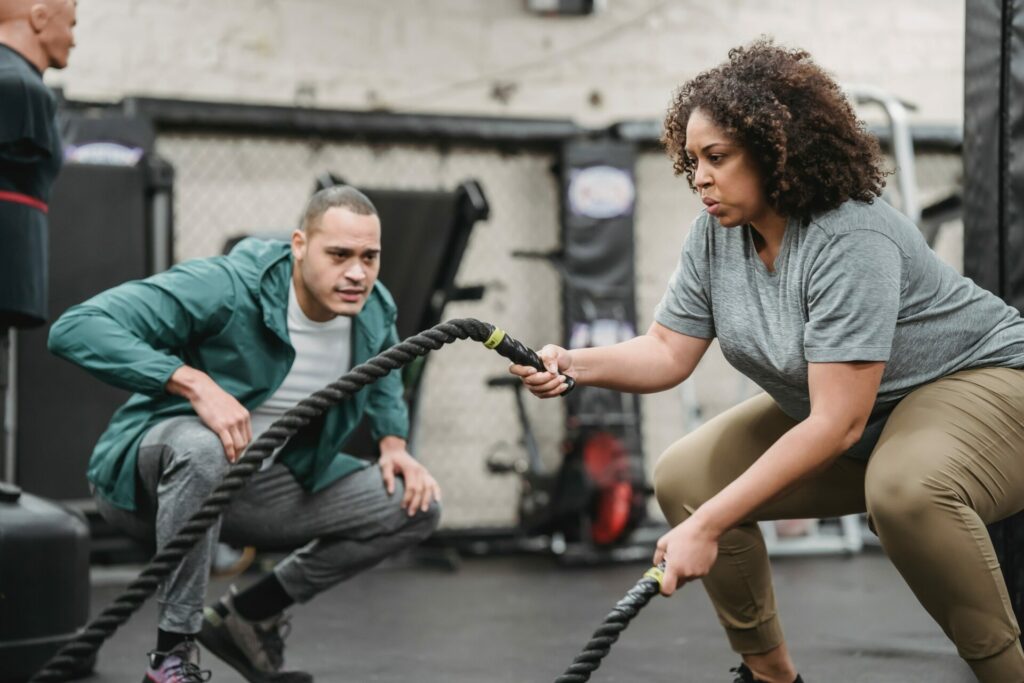 We live in a world where knowledge evolves at an astonishing pace, and you as a personal trainer, physical therapist, or exercise professional need continuing education to stay ahead of the game. Exercise science continuing education units (CEUs) are the key that unlocks a world of endless possibilities, keeping you on top of the latest muscle science and boosting your business.
As an exercise professional, you live with a deep passion for health, wellness, and helping others. But imagine if you could amplify your expertise, master groundbreaking techniques, and tap into the latest scientific discoveries that push the boundaries of human performance. In-person and online continuing education provides you with precisely that opportunity.
By dedicating yourself to expanding your expertise, you open doors to methods, certifications, and cutting-edge research that can revolutionize your practice. On top of that, investing in your own growth sets you apart from the competition and solidifies your reputation as a trusted and respected authority in exercise science. Still not convinced? Let's take a look at the power that more advanced personal trainer certifications can bring you!
Ready to elevate your fitness coaching or personal training to new heights? Our exclusive whitepaper reveals how top professionals like you can leverage innovative tools to assess your clients' systems with unparalleled precision. Take your career to the next level with our game-changing methodologies.
Exercise Professionals Need Continuing Education
What Makes Exercise Science CEUs Important?
Staying up-to-date with the latest research and advancements is crucial as an exercise specialist. Exercise science constantly evolves with new discoveries and techniques always emerging. When you improve your fitness coach certification with continuing education, you guarantee that you're equipped with the most current knowledge and evidence-based practices. A passionate fitness expert wants to provide the highest level of care to their clients and tailor their approach based on the latest research findings. Exercise science CEUs can help you stay on top of trends, bringing optimal results to your clients.
Enrolling in continuing education that is NASM certified or ACE approved also enhances your professional credibility. Clients trust that you want to see them reach their fitness and wellbeing goals, so an investment in learning shows your commitment to your craft and their success. Continuously expanding your muscle science knowledge keeps you ready to overcome any hurdle your clients may have in their physical journey.
---
Become A Better Fitness Coach
Elevate your training with cutting-edge research and education. Download our free resources to start growing!
---
The Benefits Of Exercise Education
What can fitness training continuing education do for you? One of the key benefits has already been mentioned: the growth in expertise and keeping up-to-date with new research. Don't only think of it as your duty to grow though; it's a great opportunity to better enrich your clients' lives. In a CEU, you'll delve deeper into various aspects of exercise science, including new research findings, cutting-edge techniques, and emerging trends. This expanded knowledge keeps upgrading your skills, which will bring more satisfaction to your clients' lives and help your entire practice stand out.
A fitness trainer CEU can also bring you confidence! Imagine tackling complex challenges, filling needs clients have never had answers to, and providing guidance knowing the information is relevant. With a strong foundation of knowledge and skills, you as an exercise professional can approach your work with self-assurance and positively impact your clients with a sense of trust and motivation.
Your Opportunities Through Certification
At Exercise Professional Education, we offer plenty of different NASM and ACE approved courses to continue your education in all aspects of an exercise professional's career.
Muscle Systems Specialist
This course is at the foundation of our school! The Muscle Systems Specialist certification covers everything and starts with how to find the right training candidate. Then, instruction covers finding the right place to work and how to plan your training sessions. You'll know what it takes to develop a lifelong client relationship and manage that individual's exercise and muscle system health. Find all the details on this course here.
Ethical Selling And Interviewing
Through this course you'll delve into the art of selling, learning fundamental principles and techniques unique to the fitness industry. Gain insights into identifying and understanding client needs, developing persuasive communication strategies and building long-lasting client relationships. Your sales presentations will become more effective, client objections will be easier to handle and more potential clients will turn into trainees. Learn more about this class here on our website.
Exercise & Physics
There's a fascinating intersection of exercise and physics, and in this class you'll explore how biomechanics can revolutionize exercise prescription for athletes. Dive deeper into concepts such as force, motion, torque and leverage, and how these principles relate to human movement and athletic performance.
Learn to identify movement inefficiencies, assess risk factors, and design tailored exercise programs for each of your trainees. By gaining a deeper understanding of the biomechanics behind human movement, you can be equipped to bring better care to athletes you train, fine-tune their exercise prescriptions, and help them reach their full potential while minimizing the risk of injuries. Discover more about this course on our website here.
Become A Member Of The Exercise Professionals Club!
Whether or not you want to jump into exercise science CEUs, join an active learning physical training community in our Exercise Professionals Club! By becoming a member, you'll be immersed in a supportive community and stay at the forefront of the ever-evolving field of athletic training and exercise.
Your monthly membership gives you access to a huge resource library of online courses, workshops, and seminars. The library is full of material covering topics such as exercise physiology, biomechanics, nutrition, injury prevention, and specialized training techniques.
Additionally, you'll get:
Regular industry updates to your email inbox,
customized programs to tailor each of your client's regimen to their needs, and
access to live webinars with industry experts.
Continuing education can bring breakthroughs for your personal training. Registering for a course or joining our Exercise Professionals Club not only improves your skills, it brings excellence to your practice that can turn into business growth!
Become A Better Fitness Coach
Elevate your training with cutting-edge research and education. Download our free resources to start growing!
Back